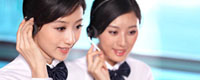 Name: Mr.Ken Lv
Tel: +86-18823795462
E-mail: [email protected]
E-mail: [email protected]
E-mail: [email protected]
Add: B07,2F,Building 23,Dayun xiaozhen,Dayun station,Longgang District,Shenzhen
Skype: ken.lv510
Skype: luke.lv1031
WeChat: 8618823795462
whatsapp: 8618823795462
QQ: 2537231516








"Endless Power Co.,Ltd" was established on June,6th.2016 under background of "Belt And Road" by the state council.Our team is made up of "Endless Power(Hongkong)"and"Zhongzhi Energy(Shenzhen)".Our office is located in Shenzhen Special Economical Zone of PRC."Endless Power"is a comprehensive enterprise including R&D,manufacture,sale,consultation and solution for customized solar systems.We are able to offer our customers with poly&mono perc solar panels,inverters,batteries,mounting kits and even whole solar systems for your own clean energy.


Our aim is to provide our partners with what they want exactly from our market,and reduce their risks by choosing from thousands of suppliers.Of course,we also sporadically promote our ready stock from different tier-1 factories for our partners meanwhile.

Our main advantages are as below,

A.Better offers(You get what you want exactly from us with better offers)
B.Faster delivery(Shipment is generally made within two weeks )
C.Lower risk(No more headache to choose from thousands of suppliers)
D.Optimal solution(Live up to your expectations)

As been a profound dealer in our country for years,we accumulate bountiful resources of solar panels&intelligent inverters in our market.With varied options,we can make impossible into possible,and you will worry about your limited budget no longer.With optimal solution according to per of your request from our experts,we shall lower your cost with our best,and we are confident enough to be your best and reliable partner for long-term there.With our professional skill and solarable passion,we are sure to make you one of the most competitive providers in your markets.Our team is ready to serve you from now on!

We will never take it for granted that less-developed countries deserve for low quality or developed countries deserve for high quality.We shall carefully listen to each customer's request no matter where they are from,and suggest optimal solutions with our professional skills!Maybe someone doubts us why insist on solar energy all the time?Not for any big goal,but a clean smile in your face.