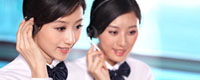 Name: Mr Ken Lv
Tel: +86-18823795462
E-mail: ken@endless-power.com
E-mail: info@endless-power.com
Add: Shenzhen, China
Skype: ken.lv510
Skype: luke.lv1031
WeChat: 8618823795462
whatsapp: 8618823795462
QQ: 2537231516








Established on June,6th. 2016, and located in Shenzhen, PRC. Endless-Power is a comprehensive enterprise including R&D, manufacture,sale,consultant and solution provider. Endless-Power is able to supply customers with poly/mono/similar mono/amorphous solar modules,125mm mono solar cells&156mm poly and mono solar cells,epoxy/pet solar panels,solar lanterns,solar systems and available solutions for green solar energy.
Main products cover 3W-320W mono-crystalline and poly-crystalline silicon solar panel, 125mm mono solar cell&156mm poly and mono solar cell,home-use solar system, integrated solar street LED light and off-grid & on-grid system for power station,etc.
As our overseas group is made up of young people between 26-45 years old,we have enough time and energy to meet per of your requests.What's more,besides our factory,we are strategic partners of dozens of factories there.That means we can provide you with different brands of solar panels including Hanwha/Trina/Yingli/Jinko/JA,etc.That means we can offer you varied options,and suggest you with optimal solution according to per of your requests as well.We are confident enough to be your best and reliable supplier for long-term.With our professional skill and solarable passion,we will make you one of the most competitive providers in your markets.Our team is ready to serve you any time!

We will never take it for granted that less-developed countries deserve for low quality or developed countries deserve for high quality.We will carefully listen to each customer no matter where they are from,and suggest optimal solutions with our professional skills for all !Maybe someone doubts us why insist on solar energy?Not for any big goal,but a clean smile in your face.