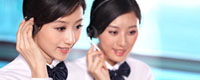 Name: Mr.Ken Lv
Tel: +86-18823795462
E-mail: ken@endless-power.com
E-mail: zoe@endless-power.com
E-mail: lena@endless-power.com
Add: B07,2F,Building 23,Dayun xiaozhen,Dayun station,Longgang District,Shenzhen
Skype: ken.lv510
Skype: luke.lv1031
WeChat: 8618823795462
whatsapp: 8618823795462
QQ: 2537231516








Company News
>> A Letter to All Our Partners and New Friends(Jan,10th.2020)


Dear all friends,

At the very beginning,thank you so much for all your kindness and support to us during the past year!As a dealer in our country for years,our principles have always been"honesty","righteousness" and "conscientiousness".Our purposes have always been"environmentally friendly","economical efficiency" and "optimal portfolios".For us,each drop of water to us shall be returned with a burst of spring!
During the year of 2019,we have solved a lot of different problems,but we also have met with diverse and new issues.Hereinafter I shall list some of the issues our partners care most as below and make explainations,
1.What kind of solar panels are we dealing with?
Answer:We are cooperating with nearly all tip top brands of solar panels&inverters in our market,and we have established relatively friendly relationship with them during the years.For solar panels,we are mostly dealing with A grade and A- grade.
2.What about warranty for A and A- grade solar panels?
Answer:For all solar panels with A grade,warranty is available from original factories,but we shall make warranty for you directly as factory shall warrant for us accordingly.For A- grade,generally speaking,warranty is not available from original factory,but we shall make warranty for our partners particularly.
3.What is difference between A and A- grade?
Answer:For A grade,it is flawless.For A- grade,it's also called down grade from A grade,and the difference is slightly scratches on glass,frame or backsheet.Nevertheless,we can make selections if any of our partners have strict demands on out appearance.Moreover,it makes no effect to it's performance as we know.
4.Is it possible to find defective solar cells for A- grade?
Answer:Frankly speaking,sometimes there are such solar cells occur in A- grade solar panels.According to our experience,there will be 1-5pcs in a pallet(26pcs-32pcs) in such condition from different resources.Nevertheless,the fact is our workers shall make selections piece by piece to screen out such kind of solar panels.As we generally make warranty for A- grade solar panels,we shall bear huge risk if we don't do it or we do it without enough attention.Regardless of A- grade,there will be also such condition occur for A grade.The key point is that we shall make examinations before repacking and shipping.
5.What about specific reimbursement if there proves to be quality issues?
Answer:Once quality problem happens,we need to confirm whether it is caused by shipment or not in the first time.Once it is proved to be made by shipment,we shall ask for insurance company for compensation as our shipment term is always CIF.If shipment is okay,the solar panels have been verified by local professional institutes that the quality problem is out of solar panels themselves.You can ship back to us,and we shall make replacement accordingly.Of course,there will be different situations at that time,and we shall work it out together with win-win result.No matter what your requests are,we shall try our best to make you satisfied.
6.What we need to do if we want to order from you?
Answer:All you need to do is telling us what your demands in details.Like applications,budget,and delivery date.We shall analyze all the factors,and back you with our optimal solution in the first time.For examples,if your application is for rooftop system,we shall suggest you with 60cells mono perc solar panels.If your application is for ground distributed solar system,72cells mono perc with bifacial type shall be better in consideration of economy and yield.Of course,we
will be happy to meet you if want to visit us first,or you want to check goods in spot anytime.No matter you buy from us or not,we shall treat you as our distinguished guests and friends.
We are going to take our Spring Festival holiday from 20th-30th,Jan,but you can find us as well during the time.We welcome all friends from each corner of the earth to visit us in this new year of 2020,and we are longing to see you on 25th-27th,May SNEC in Shanghai!

Your Sincerely

Endless Power Team